One-Touch DSC
Call another VHF and make it ring,
it makes perfect sense
What is DSC?
Digital Select Calling (DSC) is an international standard for sending data signals via VHF.
It was initially created for sending distress signals, along with your boat's MMSI number and GPS coordinates in the case of an emergency.
All VHFs with DSC are configured with their vessel's MMSI number so they can be identified with the distress signal.
DSC includes the ability to make another DSC VHF 'ring'. You've probably never heard your VHF ring, but when it does, you will know. It's unmistakable.
Make their VHF ring?
When you initiate a DSC call with Cortex, it sends a non-distress DSC signal to that vessel, using their MMSI to identify them.

Their VHF will 'ring'. It will make a chirping sound until they accept, ignore or decline the call.

When they accept the call, their VHF will change to the channel you've selected so you can talk.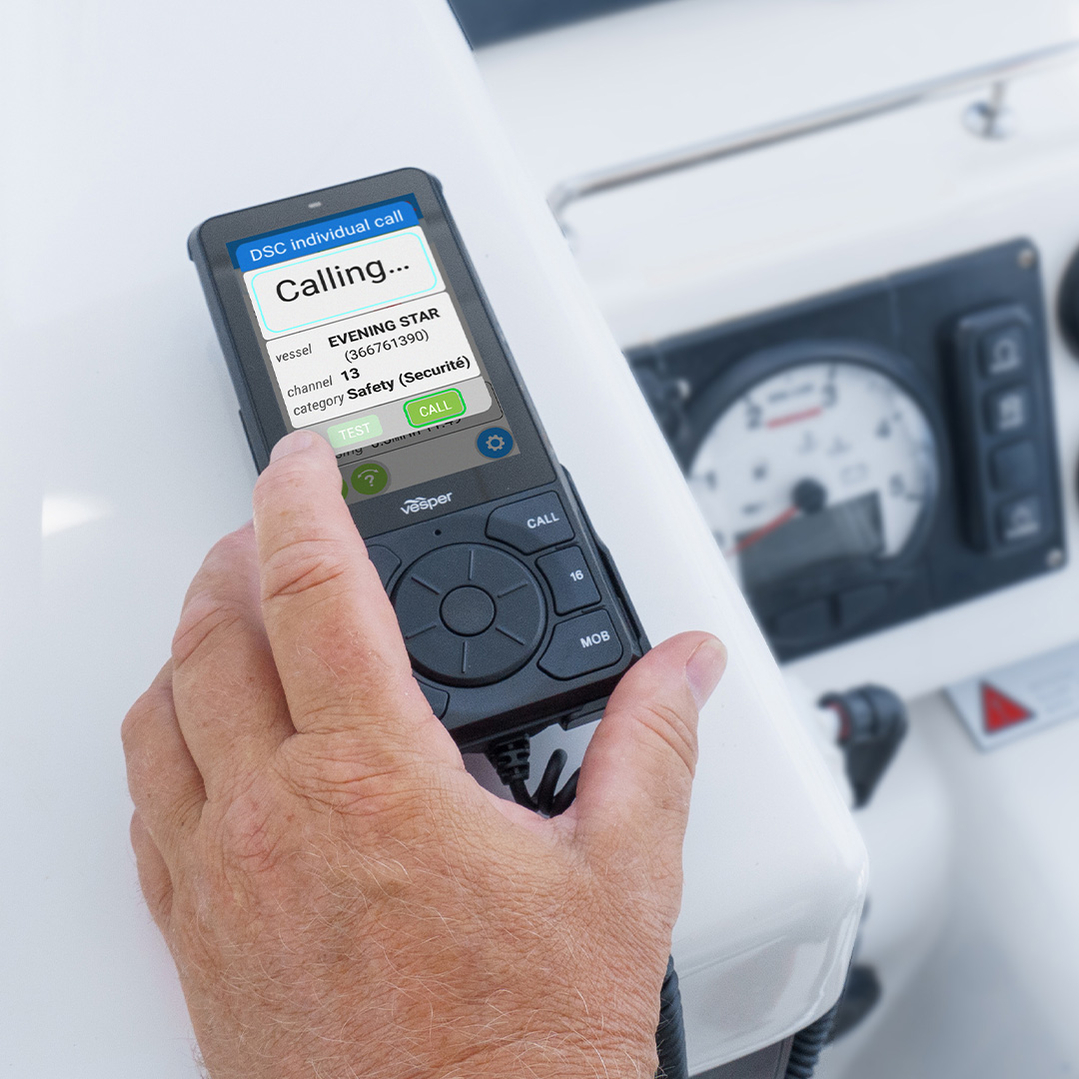 Why do you need this?
One-Touch DSC is especially valuable during potential collision situations when every second counts.
You won't necessarily know what channel the other vessel is listening to, and even if they are 'listening' to channel 16, they may not be paying active attention. Using the vessel's name can help (which Cortex also provides) but making their VHF ring clearly alerts them that someone is attempting to hail them.
Call your buddy. Call a group.
To contact another vessel via One-Touch DSC, they don't need to have AIS. All they need is a DSC-enabled VHF with their MMSI configured. Simply create their vessel as a contact in Cortex and manually add their MMSI number using the onscreen keypad.
The DSC standard allows you to create an MMSI for group calling. Cortex makes this easier than ever by suggesting an MMSI number. You and your buddies can add that group MMSI to your DSC VHF so that you can initiate a group call – making everyone's VHF ring and flipping you all to a common channel!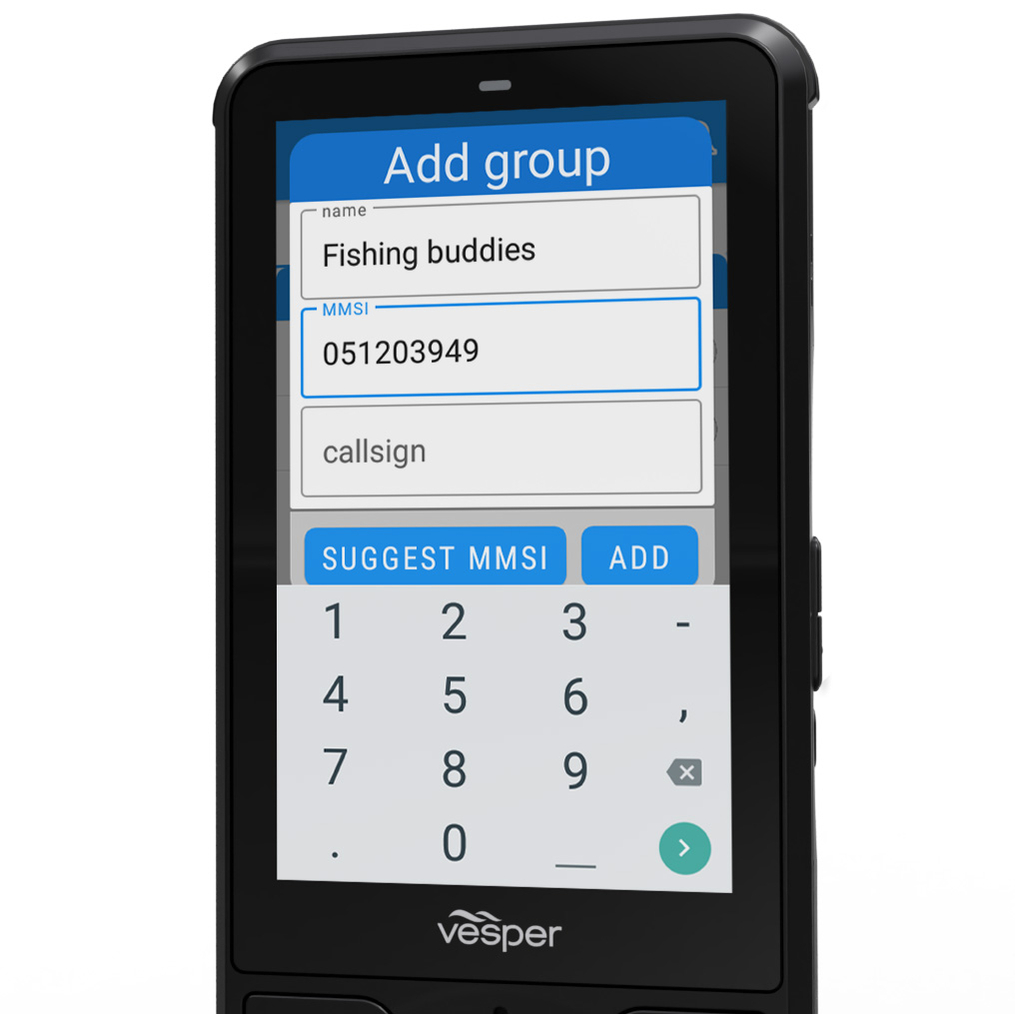 Easy, intuitive and instant
Cortex makes calling via DSC incredibly fast and easy.
All relevant handset screens have an on-screen button to initiate a direct DSC call. Whenever a vessel has been selected, you can instantly initiate a direct DSC call by pushing the physical "CALL" button on your handset, no matter what screen your Cortex is currently showing.
Other VHFs require complicated and difficult input of individual MMSIs in order to make a direct DSC call. Cortex knows the MMSI of nearby vessels via their AIS, so you don't need to input anything. You just select the vessel and press "CALL".
What about a DSC Distress Call?
Cortex handsets have a dedicated physical DSC distress call button under a red flap. Hold down the button for three seconds to send your pre-configured distress message. Press once to adjust the message before sending.
Cortex will transmit the type of distress, your position and a timestamp (when you were at that position) using the highest available power of 25 Watts for maximum range.
Even if your local coastguard does not monitor DSC, all DSC enabled VHFs in range will ring, alerting them to your distress.