Cortex Monitor Plans
Find which Cortex Monitor plan is right for you.
Upgrade Cortex Monitor Lite to an Annual or Monthly Subscription.
See twice daily updates on the Cortex Monitor App

See Alarms from within the Cortex Monitor App
See real-time updates on the Cortex Monitor App

Receive instant alarms

Remotely control on board devices

Anchor Watch

Geofence
See real-time updates on the Cortex Monitor App

Receive instant alarms

Remotely control on board devices

Anchor Watch

Geofence
What can I monitor with Cortex Monitor Lite?
Cortex Monitor Lite receives updates from your Cortex twice a day. Sensor data will only be current at the point the update is sent. Alarms triggered during the period between updates are flagged against each sensor, but the data history is not available.
Built-In Monitoring
Monitor built-in sensors for Battery voltage, Barometric pressure & Boat position
External Sensor Monitoring
Monitor Bilge level, Bilge pump activation, and cycles, Temperature, Security, Wind indicator, Water depth, NMEA2000 network devices or add additional sensors.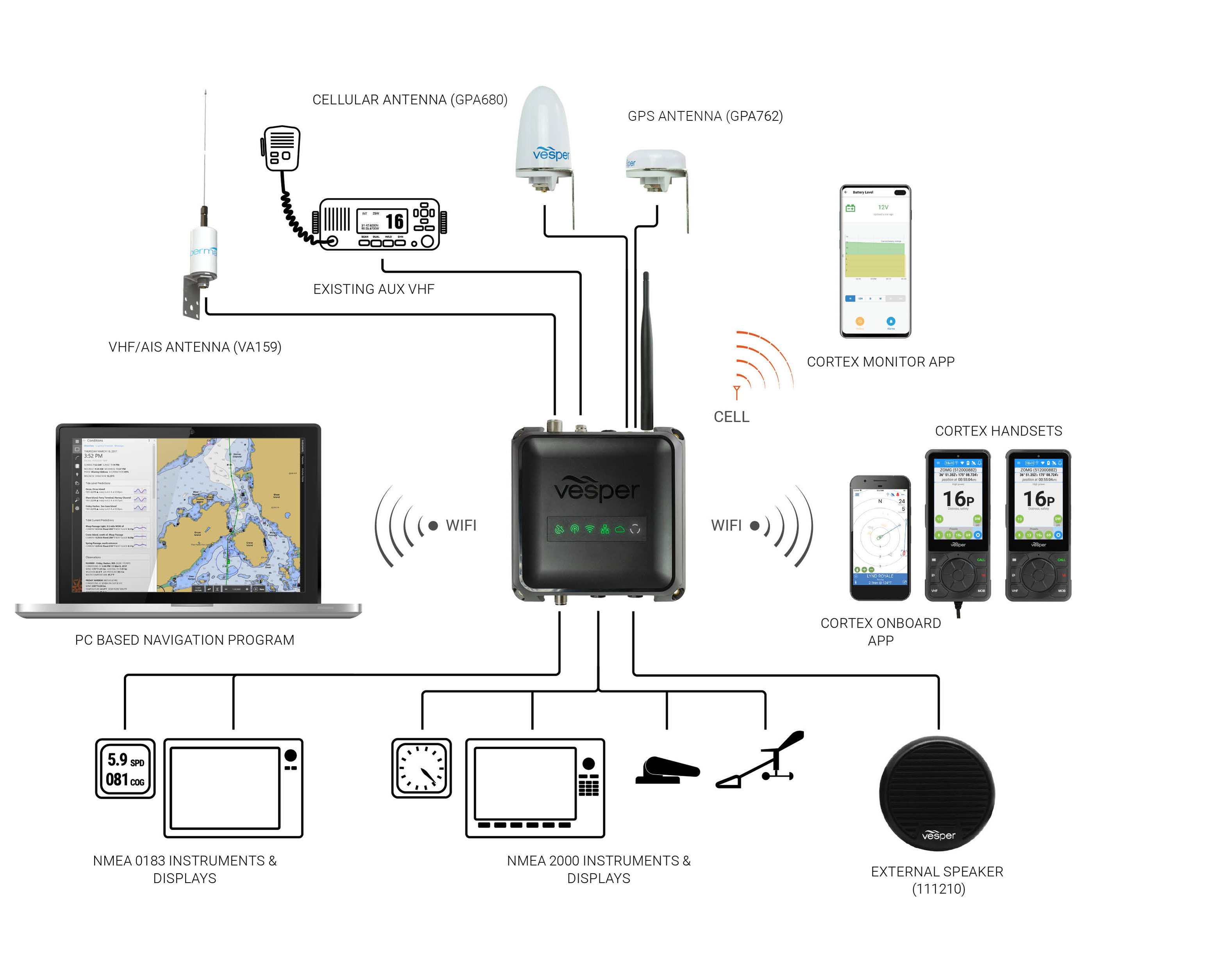 Instant push notifications
Real-time updates on monitored sensors
Instant push notifications for alarms to your smartphone
Remotely control on board devices
smartAIS Anchor Watch for accurate anchor drag detection, on and off the boat
Geofence location alarms
How do I change my subscription?
Changing your subscription can be done within the Cortex Monitor App
Regional Coverage Zones
Cortex Monitor will work anywhere within a regional coverage zone. Each Cortex model has a different regional coverage zone. Cortex will still work outside the designated regional coverage zone, but Cortex Monitor's default cellular network will only connect within each zone.
Where you purchase Cortex determines
monitoring coverage.
Cortex Monitor coverage depends on which Cortex version you have. There are two versions available, Cortex M1-USA & Cortex M1-ROW. Check your location for which Cortex is best for you.
North America
Canada, United States (including Puerto Rico & U.S. Virgin Islands), Mexico
The following territories are excluded from coverage:
Guam, Northern Mariana Islands
Europe
Åland Islands, Albania, Austria, Belgium, Bulgaria, Croatia, Cyprus, Czech Republic, Denmark, Estonia, Faroe Islands, Finland, France, French Guiana, Germany, Gibraltar, Greece, Greenland, Guadeloupe, Hungary, Iceland, Ireland, Italy, Latvia, Lithuania, Luxembourg, Malta, Martinique, Mayotte, Macedonia, Monaco, Montenegro, Netherlands, Norway, Poland, Portugal, Reunion, Romania, Slovakia, Slovenia, Spain, Switzerland, Sweden, Turkey, United Kingdom (including Isle of Man and Jersey)
The following territories are excluded from coverage:
Guernsey, Norfolk Island
Asia Pacific
Australia, New Zealand, Singapore, China, Hong Kong, Japan, South Korea, Laos, Malaysia, Taiwan, India, Indonesia
If your location is not listed in a region, please contact us to find out when Cortex Monitoring will be available.
The SKU variant can be found on the serial number located on the base of the Cortex Hub, or on any of the included unique wifi connection labels provided.
Roaming between regions
Using Boat Network, Cortex can connect to and use an existing internet network onboard. If you have a satellite internet connection, Cortex can be configured to fall back to it when its own cellular network is not available, allowing you to connect to Cortex Monitor anywhere in the world.
Learn more about Boat Network